CONCRETE & CRANES - Vacation Bible School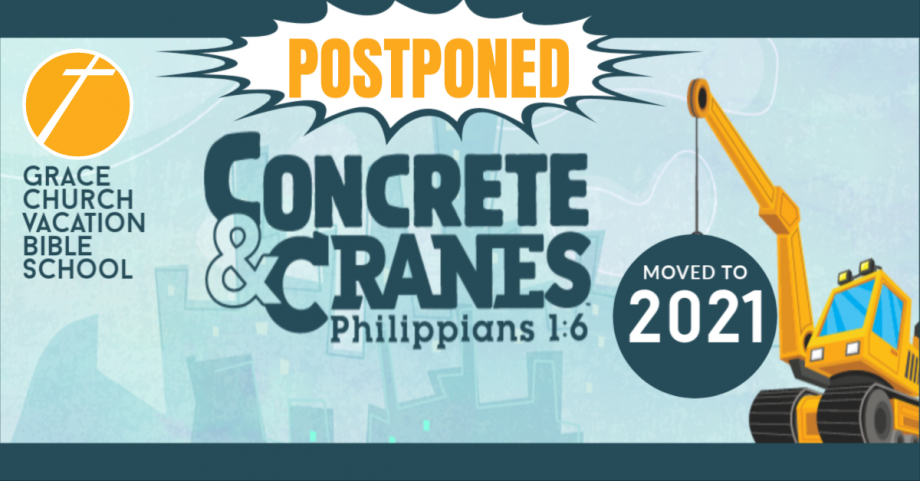 We are looking forward to VBS next summer.
Just like construction sites need to provide safe work environments for their crews
we want VBS at Grace Church to be safe for our kids and volunteers.
Please plan on joining us in the summer of 2021!

Questions about VBS?
Contact Pastor George Selbher @ 715-463-3544 or 2020gracevbs@gmail.com.